Services
Grooming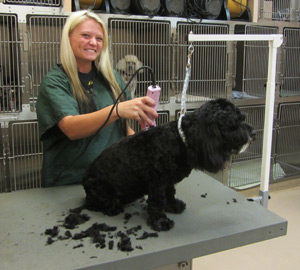 We offer on-site dog grooming serviced by our compassionate groomers with 15 years of collective dog grooming experience. As dog owners themselves, they practice gentle grooming techniques and use specialty shampoos and conditioners including many forms of hypo-allergenic and sensitive skin products.
Our grooming services include:

• Walk in nail trims
• Specialty breed cuts
• Undercoat removal treatments
• Shave downs
• Bath and brushes
Baths and/or shaves include nail trims, external gland expression, ear cleaning and sanitary trim.
Call 623-487-9277 for pricing and appointments.
Meet our Groomers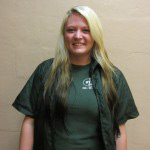 Taylor Ernstmeyer
Taylor has been with us since June 2012 and has been a valuable asset to the team. She have over 4 years of grooming experience and loves working with all breeds, but specializes in Poodles and Bichons. She can also trim bird wings and nails. When she's not working she enjoys horseback riding, cars, trucks, and all out door activities being from Wisconsin.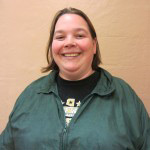 Kristina Jones
The newest member team started in mid-August. Kristina has been grooming for 9 years and uses gentle grooming techniques on big and small dogs in any breed. She is great with aged, hard to handle, and special needs dogs. She also grooms cats. You will find Kristina friendly and enthusiastic to serve you. She enjoys spending time with her kids and reading in her spare time.
Stock Tank Rentals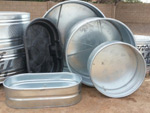 We now rent stock tanks for your next party or event. Tanks are available in a variety of sizes and materials. Check out the Stock Tank Rental Agreement for sizes and pricing or call us at 623-487-9277.
Straw Rental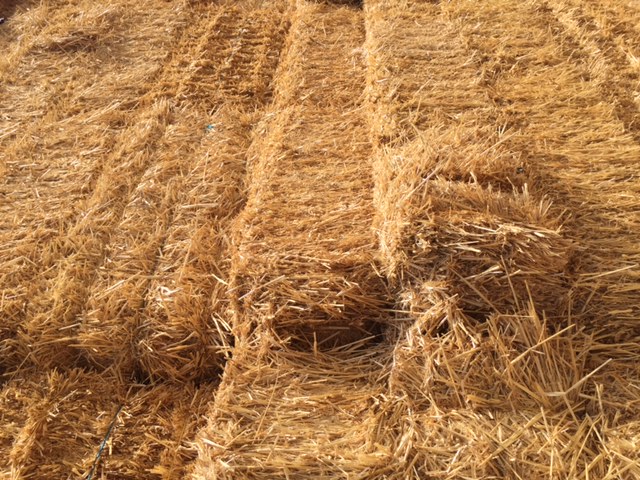 Are you needing bales of straw for your next party or event? You can purchase straw and we will buy back the straw for $3/bale when returned in good condition. Bales are approximately 4 ft x 2 ft. x 16 i.n. in size.
Dog/Pet Tags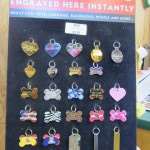 Personalized pet tags are inscribed on the premises.The Stock Shop Services - Dog Tags. Choose from multiple styles, including single and double sided options. We'll engrave your tag while you shop. It'll be ready in 5 minutes. Tag silencers are also available for purchase.
Propane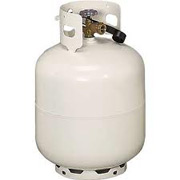 We carry full service Propane. We are able to fill all size bottles as well as RV's.
Delivery Service
The Stock Shop offers local delivery services on Monday, Wednesday and Friday. Most deliveries can be scheduled with 1 to 2 days notice. Minimums and fees may vary. Please call for more details.